"

We used Rainbow Coast Big Band for our Albany Chamber of Commerce end of year Christmas function and it was the best decision. It really made the event sparkle. It's not often you can get this calibre of music in a regional city. We are so lucky to have them right here in the Great Southern. We would recommend them to anyone who want to add a special touch to their event." - Benita Cattalini (CEO ACCI)
The Rainbow Coast Big Band are a big band from the Great Southern region of Western Australia, playing swing and Latin music for dancing and listening. 
If you know big band music, you'll know it's the biggest, "swingingest" sound around, and fantastic for dancing. With no big band in the Great Southern region for many years, the RCBB team got together and decided to swing! 
The band is comprised of some members of Albany's first big band, Will Upson's Rainbow Coast Big Band, and some other members of the Great Southern's musical community. 
"Will had started a Big Band in Albany in the late 1980's and it used to play gala balls, dances and openings such as the Albany airport opening." Said RCBB organiser and trumpet player David Rastrick. "Will had gathered a lot of great big band music charts together, and we found them in trumpet player Greg Farr's shed."  The band has since accumulated plenty more arrangements, and is able to perform a diverse repertoire for audiences dancing and listening pleasure!
Band members and deputies include Alan Burnfield - alto sax', Elizabeth Lister - alt sax', Robbie Bush - tenor sax', Bruce Anthony - tenor sax', Karin Bush - baritone sax', David Rastrick - trumpet, Greg Farr - trumpet, Alison Steer - trumpet, Meghan Weber - trumpet, Sally Bishop - trombone, Roger Hey - trombone, Ron de Jong - trombone, Patrick Elms - bass trombone, Ross Dwyer - guitar, Adam Cook - piano, Grant Moulden - double bass, and Lauchie Gillett - drum-kit, along with vocalists Lou McKenna, Heidi Marques and Gray Williamson, kat Tweddle and the fabulous Bluebirds vocal trio.. 
The Rainbow Coast Big band have performed at venues and events such as the Albany-Kinjarling Town Hall Relaunch Ball, Albany Entertainment Centre (Harbourside Concert Series), Vancouver Street Festival, Denmark Civic Centre, the Stirling Club and more.
'Stay tuned' to hear the Rainbow Coast Big Band near you soon!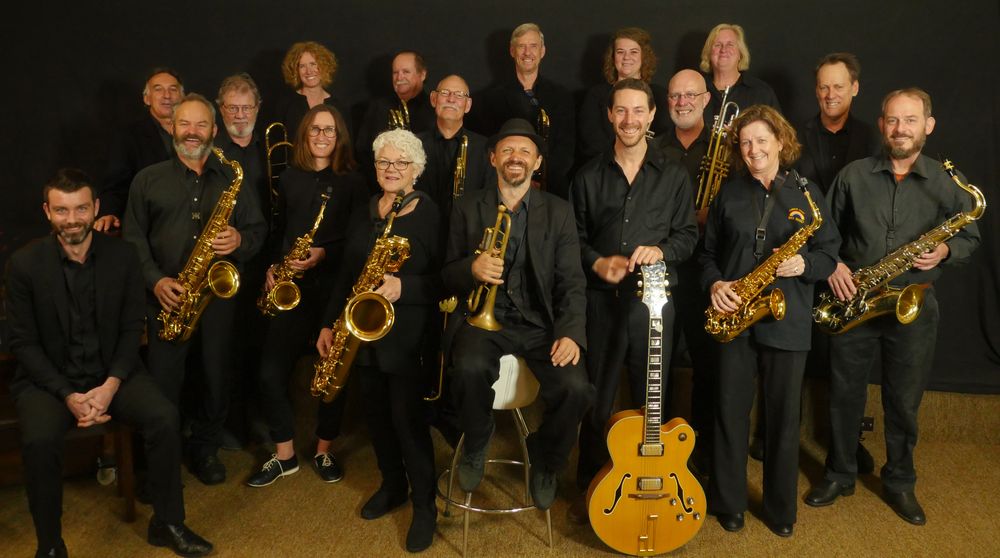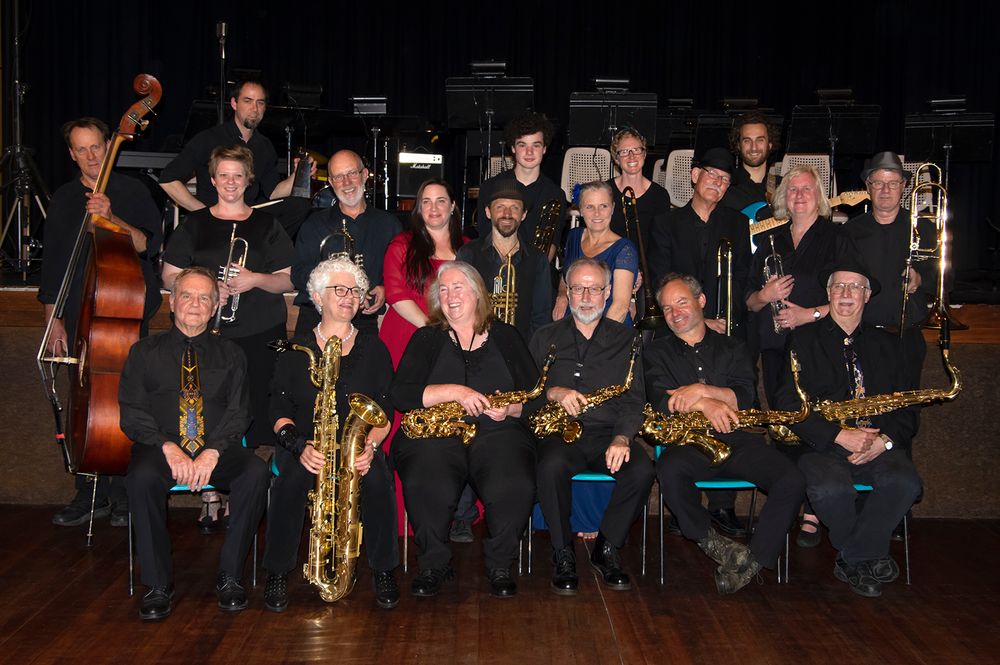 Press Photos