If you would like to contact to David for a music booking or other enquiry, please use the form below.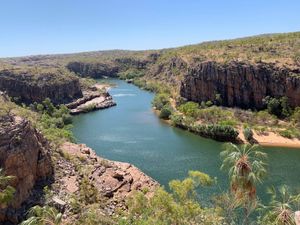 LIVE MUSIC BOOKINGS
We'd love to provide music for your event. Please let us know what sort of music you'd like, and where and when the event is, and we can help you. It's also handy to know your budget, and if you'll need sound and lighting equipment. We look forward to hearing from you!
LIVE MUSIC FOR WEDDINGS
David can provide quality live music to make your special day even more memorable.  The music you choose for your wedding will provide both the soundtrack and communicate the emotional context for different parts of your event. 
Having played music for over a hundred weddings David can guide you through the process to selecting music for different parts of your ceremony, and will offer friendly, communicative service to help with your query or booking. 
Traditionally, at a wedding, live music can provide a musical backdrop for any of these parts of the event:  The ceremony; the reception; dinner, and; the post-dinner dance.  You may like to choose a special favourite song for key parts of the event: At a ceremony, there is often a song for the 'bridal entry', and the 'signing of the registry'. At a reception or post dinner dance, there is often a song chosen as the 'first dance'/'bridal waltz'. 
If you're considering booking a band for a wedding, some of the questions it's helpful to consider are:  What is the date of the wedding? How many hours would you ideally like live music for, and for which parts of the event (see above)? Do you want to create a mellow or up-beat atmosphere?  Are you catering to mixed-generations or a few friends?  Where is the venue; what size is it, and what sized band can fit in the space?  What is your budget for live music? 
David can provide quality music for your event - from a duo to a ten-piece band (though three to six piece bands are most commonly chosen).  Our jazz act 'Jazztrix' can provide gentle, melodic and romantic sounds for your ceremony, reception or dinner with a repertoire of jazz classics, or get swingin' and up-beat for your reception or post-dinner dance.  Our soul/funk bands 'Soul Porpoise' or 'MoonBass' are ideal for a post-dinner dance or reception with a selection of soul/funk/R'n'B/Mowtown classics (though can also do 'stripped back' acoustic versions as a solo, duo or trio for a ceremony or during dinner, if desired). Any of the other acts listed on this website are available for weddings - whether you'd like jazz, soul, reggae, some acoustic tunes, some rocking blues.
Please contact me if you'd like to see a repertoire sheet for any of the available bands.  When considering booking us for your wedding, please bear in mind that we are not a top-40 covers band or a DJ, though we can recommend some acts who fit this pocket, or at least point you in the right direction to finding them. 
I look forward to helping you with your enquiries and to making your special day even more so. 
Testimonial from Robert and Sara Pearson - Wedding 28th February 2015: 
"Jazztrix added the perfect ambience to the night and got the party started with their own takes on some popular classics. We asked them to learn a song for our first dance and they did it perfectly, which was really special for us. They were professional and had a great attitude both in the lead up to the wedding and on the night, we highly recommend!"
Testimonial from Georgia and Abel Tomkin - Wedding 6th March 2021:
"Jazztrix played at our wedding reception and were absolutely phenomenal. Beside their exceptional and professional vocals/instrumentals, I loved that Jazztrix had numerous jazz styles to choose from so that we could achieve the vibe we were looking for. There was not one guest at our wedding that didn't comment on how amazing Jazztrix were, particularly when they managed to get the whole wedding party up on the dance floor later in the evening! Thank you for making our wedding the most memorable night of our lives."