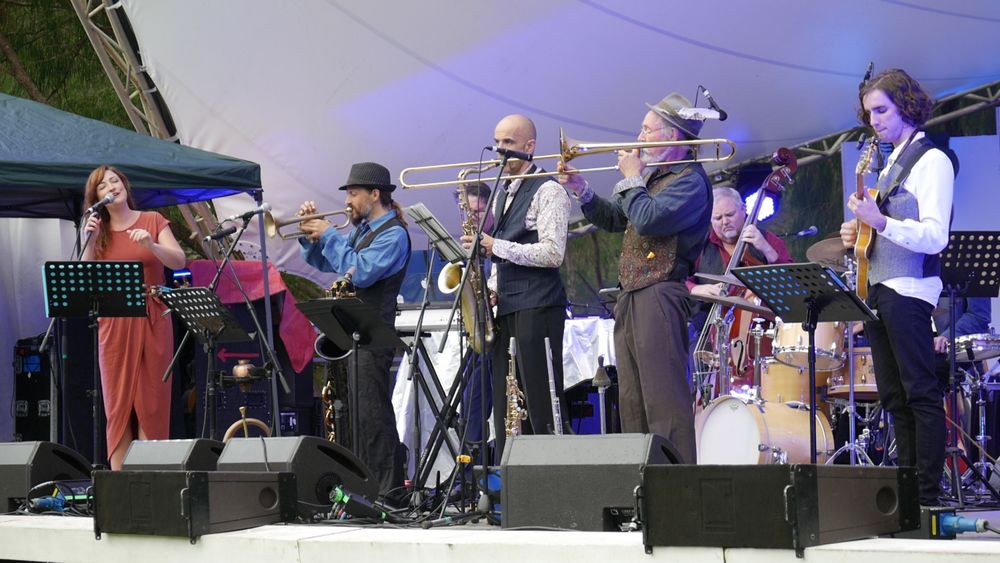 Trumpet player and vocalist David Rastrick's Jazztrix Quartet play a wide array of jazz styles for your listening and dancing pleasure - from swing to Bossa Nova, soul-jazz, blues, ballads and more. The South-West Australian group has a swingin' repertoire of jazz classics as well as a set of tasteful and innovative original compositions. 
In 2021, Jazztrix launched a new show 'The Blues Side of Jazz', exploring the blues side of the jazz trumpet repertoire. In early 2022, the combo are launching two new tribute show - 'Brilliant Bacharach' - performing compositions by Burt Bacharach with vocalists Rachael Colmer-Rastrick and Whitney Weaver, and 'Kind of Blue / Miles Styles', exploring the styles of Miles Davis. Another show launched in 2021, was La Fiesta Latin Jazz Septet, as Jazztrix Quartet was augmented with congas and piano to explore Latin Jazz repertoire, with vocalist Louise McKenna. Jazztrix launch two new shows in 2022 - A tribute to Postmodern Jukebox with vocalist Tahlia Robinson-Solczaniuk, and a tribute to Billie Holiday with vocalist Jenny Greenwald.
Wether you're after ambient music for your wedding or corporate event, some funky, latin or swing tunes for dancing, or a soulful and inspiring listening experience, Jazztrix will cater to your needs.
The group has played at venues and events including: jazz by the Bay Festival, Leeuwin Concerts 2010-2019 - appearing on the bill with Diana Krall, Carole King, James Taylor, Jackson Browne, Paul Kelly, Chris Isaak, Roxy Music, Boz Scaggs, Michael MacDonald, Marina Prior, David Hobson, Bryn Terfel, Rachelle Durkin, Lisa McCune, Perth Symphony Orchestra and James Morrison's Mowtown Show; Jazz by the Bay festival; Ellington Jazz Club; Jazz Fremantle; Margaret River Wine Festival; Augusta River Festival; Leeuwin Estate (weddings and private functions); ANZAC Commemoration (Albany WA 2015) and many more.
Jazztrix' self-titled debut EP, featuring compositions by David Rastrick, was released in 2011 and is available online via CD Baby and iTunes. With a long time between releases, Jazztrix South West Quartet recorded the EP "Fragments and Dreams" in 2021.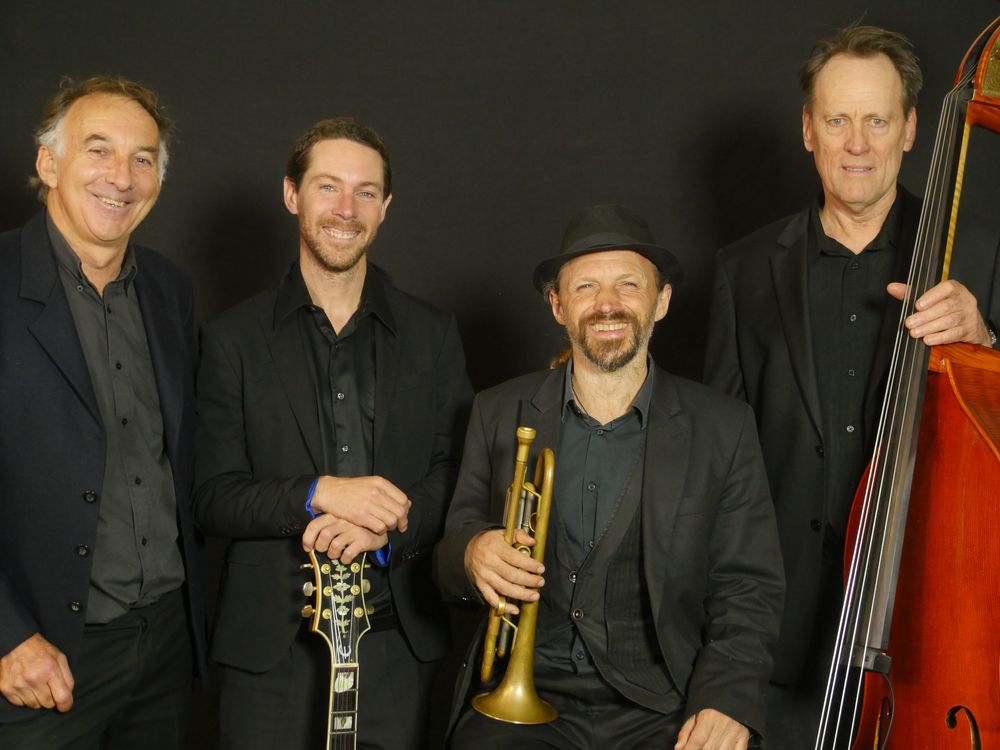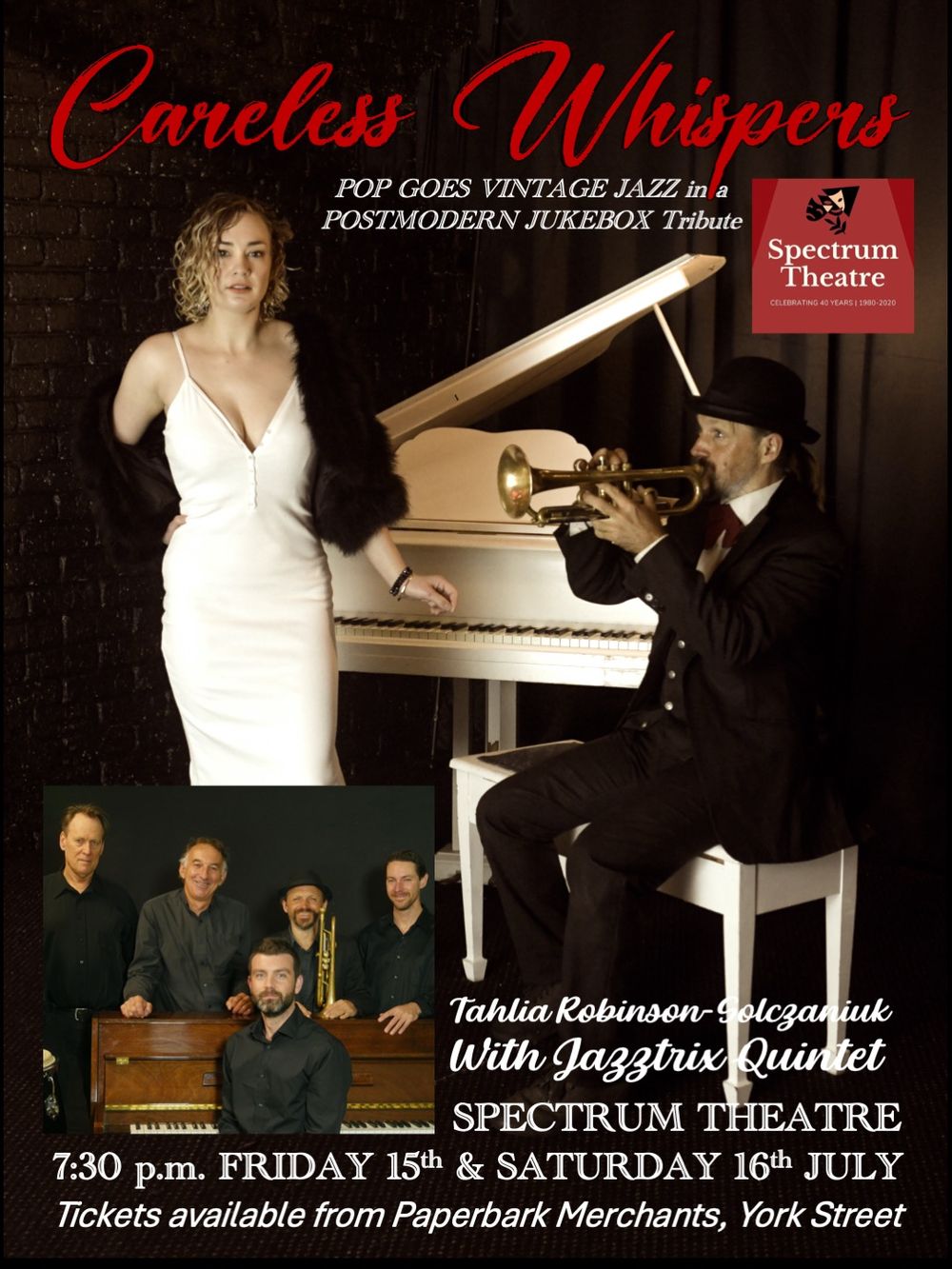 Jazztrix have two line-ups - one based between Albany and Denmark in the Great Southern region of WA and the other in the Margaret River area.  
Jazztrix' Great Southern line-up includes: David Rastrick (Vocals, Cornet, Trumpet, Flugelhorn and Guitar); Ross Dwyer (Guitar); Grant Moulden (Double-Bass), and; Lauchlan Gillett (Drum-kit). The Great Southern line-up often plays without drums as Jazztrix Trio or as a duo. 
Jazztrix' Margaret River line-up includes: David Rastrick (Vocals, Trumpet, Flugelhorn and Cornet); Sean Lillico (Keyboard) or Kevin McDonald (Guitar); Kevin McDonald (Electric Upright Bass) or Todd Brittain (Bass), and; Gary Larkin (Drum-kit). 
The group sometimes plays as a quintet, sextet or octet, with additional female vocals, saxophone, trombone and keyboard/guitar. 
Jazztrix' sound is ideal for festivals. weddings, private functions, corporate events, bars and jazz concerts and is available as a quartet, trio, duo or larger ensemble.
Press Photos