David's Musical Services
As well as providing bands playing a wide range of musical styles, David provides musical services such as performing as a session musician for other bands and recording projects, arranging and composing music for other projects, directing the music of other projects and giving music lessons.
Session Musician
David is available for both live performances and recording projects. David specialises in trumpets (trumpet, cornet, flugelhorn, and valve trombone), and seconds in basses (double-bass, EUB, fretless and fretted electric basses) and guitar (electric and acoustic). David plays by ear, improvises and sight reads in a wide range of jazz, folk and contemporary styles. David has featured on recordings for acts such as Desert Child, Toby, Katie White, Lorrae Coffin, Beeva Feeva and Earl St. Rumrunners, and performed live with literally hundreds of acts.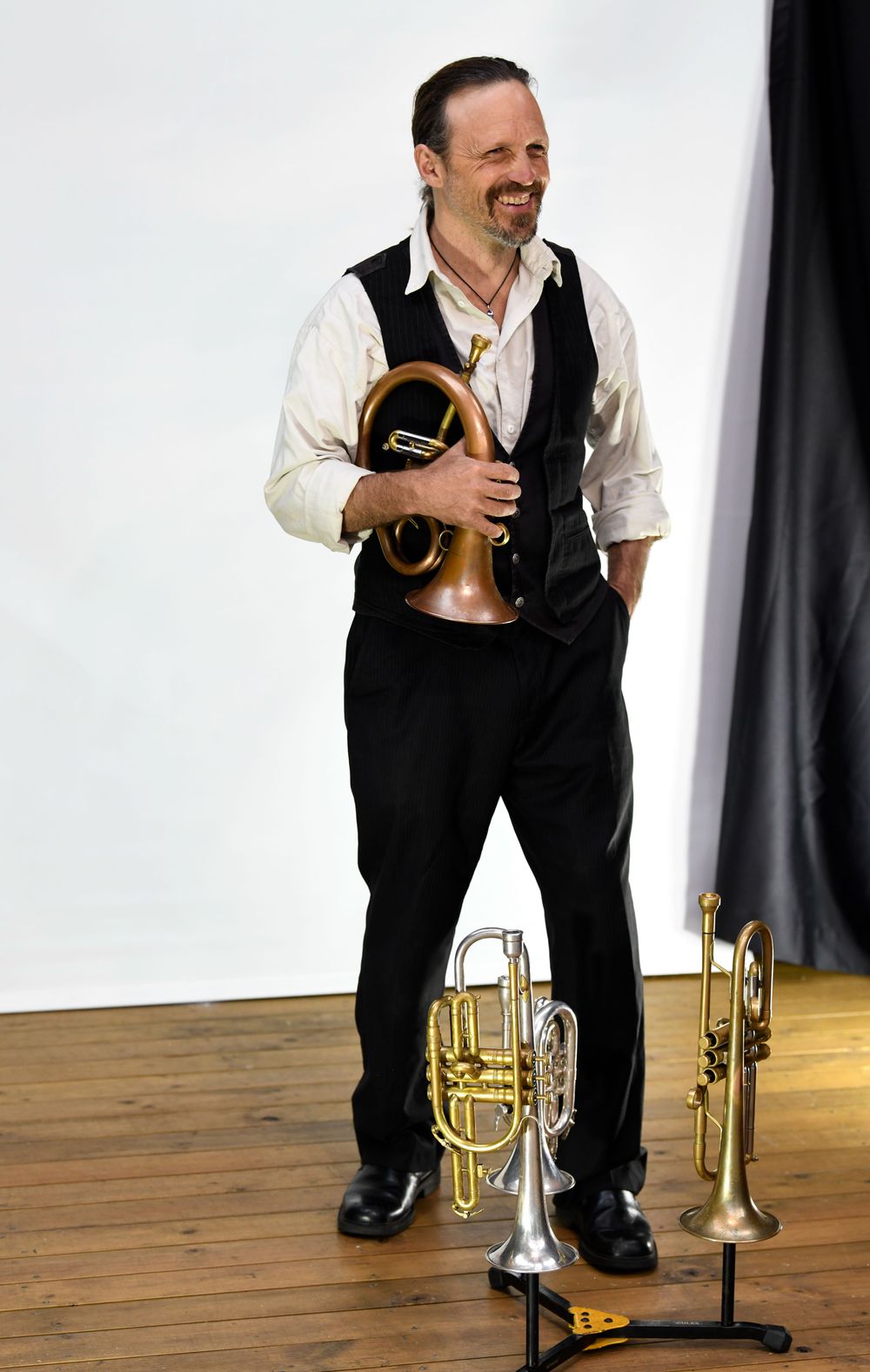 "David is one of the most popular and in-demand musicians in rural Western Australia, both for live and session work and musical projects of all descriptions. He has a great feel across all genres, time signatures and keys as well as technical mastery of several instruments. His compositions and arrangements are a leading representation of the capabilities of the WA music industry. He's an excellent sight-reader and has one of the most beautiful flugelhorn tones I have ever heard. In addition, he is rock-solid reliable and has professional organizational and project-management skills that make the difference between an idea and a finished product."  
Mike Wiese (Sugar Pie and the Cherry Rush, Local Vintage)  
"It's always an absolute pleasure to have David in your line up. He has incredible musicality with a very professional approach. Sight-reading is most impressive, but improvisational skills are sublime. Looking forward to the next gig with David Rastrick!"  
Louise Marsh (Doxy, Songbirds of South West, Magnificent 7, Margaret River Concert Band)  
"I have had the pleasure of playing with Dave since 1999 and he remains one of my major musical inspirations and favourite collaborators. He is a consumate professional in every way and his dedication and mastery of his craft is unparalleled. He brings a vitality and unique creative energy to every session combined with astounding multi instrumental skills. His wealth of musical knowledge in a diverse range of genres makes him a valuable player, singer, composer and arranger. I always feel uplifted when playing with Dave."  
Jude Iddison (Heartstrings, Midnight Mahina, Denmark Fiddlers)  
"Over the years I have had the opportunity to enlist the incredible trumpet work of David in both live performance and recording sessions. I am consistently blown away by his technical skill, intuitive musical feeling, and rapid ability to accommodate my (sometimes difficult) musical requests. David is a rare and talented musician."  
Saul Creswell (Chief Monkey)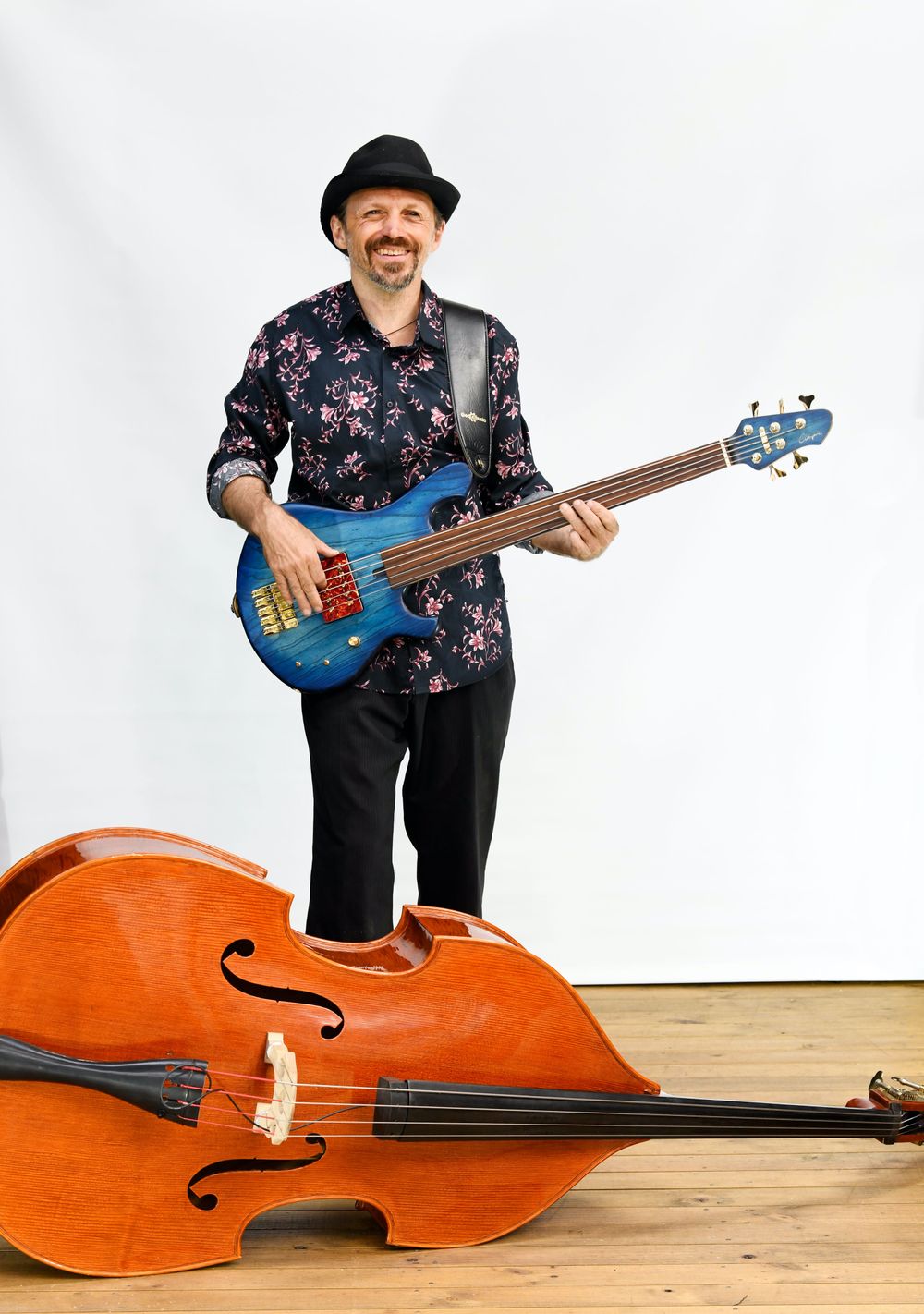 MUSIC ARRANGING AND COMPOSITION  
David recently composed and recorded music for Spare Parts Puppet Theatre's "Show Day" and Annette Carmichael Project's "Because of You". an online adaptation of an interactive dance show for children and parents.  
David offers music arranging composition for your band or project. If you'd like parts arranged for your brass section, music written and/or parts fleshed out for a theatrical or dance production, David can help you.  After focussing on arranging a series of original world-jazz compositions for his Honours Degree in Music, and with a breadth of musical experience across many styles to draw from.  David was nominated for the WAM awards (Jazz) for his song "Tide" in 1999. David has well-developed composition and arranging skills that can be applied in many contexts. To hear scores of some of David's compositions, please make contact.   
Musical Director  
David fulfills the role of musical director and facilitator in many bands. He has been musical director for Lunar Circus multiple times. In 2010/2011 David was musical director for Denmark Arts/Future Landing's Brave New Works #18 contemporary dance project 'Wild Conversations' and the Anette Carmichael theatrical production' Penelope and Marlin' 2017/18.  
Music Lessons  
With an Honours Degree in Music, a Certificate IV in Training and Assessment,  and a wealth of musical experience to draw from, David offers music lessons in trumpet playing, improvisation and theory, and bass and guitar. David lectures in music at South Regional TAFE (Kwoorabup-Denmark Campus) and with WA Academy of Performing Arts (WAAPA)'s Diploma of Music in Kinjarling-Albany Western Australia.