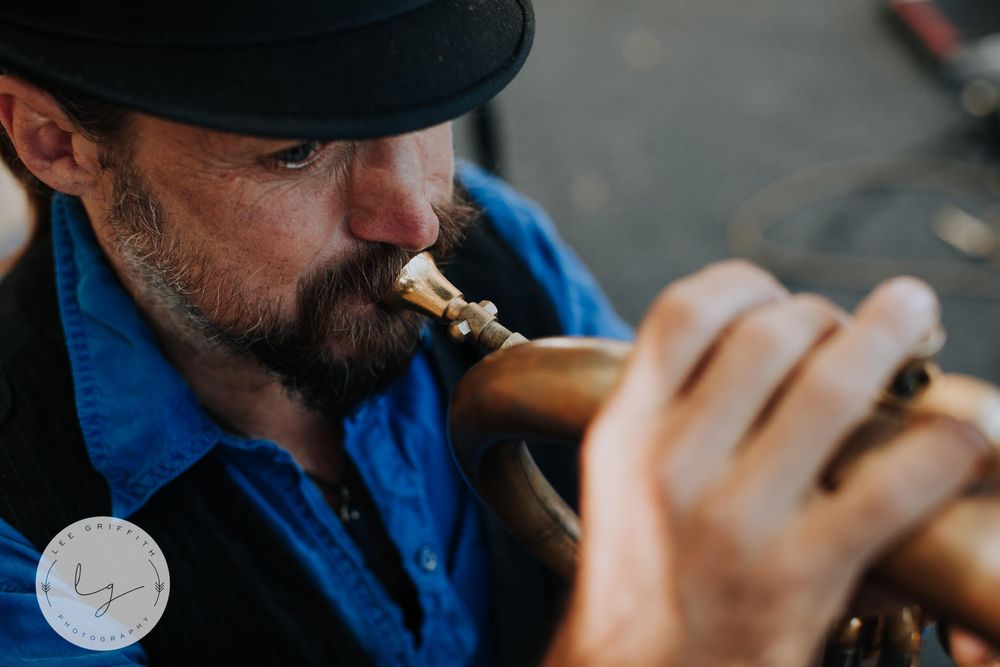 EXPERIENCE 
David Rastrick is a West Australian trumpeter, vocalist, composer and multi-instrumentalist with over twenty years performance experience in many styles. The skills of a jazz musician with classical and contemporary grounding have allowed David to play most any style with literally hundreds of bands on trumpet and multiple instruments.
David began playing trumpet at age 11 after his music teacher told him Euphonium would be too big for him to pick up (let alone play)! After playing in high school concert bands and rock bands David joined Will Upsons' Rainbow Coast Big Band, which along with sit-ins with the South-Coast Jazzmen, gave him his first experiences playing with well accomplished jazz musicians.
David's enjoyed playing on the same bill as acts as diverse as Carole King, James Taylor, Roxy Music, Ian Moss, The Choirboys, James Morrison, Cat Empire, Salmonella Dub, Tex Perkins, James Morrison and Deni Hines, Boz Scaggs, Michael McDonald, Darryl Braithwaite, Chris Isaacs,  Jon Stevens, Mamakin, The Violent Femmes, Directions in Groove (D.I.G), Tiddas, Nic Conway, Bob Malone, Marina Prior, David Hobson, Perth Symphony Orchestra and more.
David has played with literally hundreds of bands throughout Western Australia (WA) and around Australia. He has jammed, gigged, toured or recorded with acts including Lunar Circus, Toby, Junkadelic, Rusty Brooks, Saritah, Ernie Watts, Will Upson, The Waifs, Pugsley Buzzard, Jackie Orzascky, Libby Hammer, Tom Baker, Danny Moss Junior, Elle Deslandes, Nadira, Caravana Sun, Double Entendre, Lez Karski, Letterstick Band, Djerredjef Africa, Shangarra Jive, Ash Grunwald, Grace Barbe, Lorrae Coffin, Fantuzzi, Mitchell "Fingers" Cullen, Moondog J, and hundreds more acts. 
David has facilitated, directed, composed and/or produced music for shows such as Spare Part Puppet Theatre's Show Day, Annette Carmichael's Because of You, Southern Edge Arts' The Ballad of Penelope and Marlin, Denmark Arts' Wild Conversations, and Lunar Circus.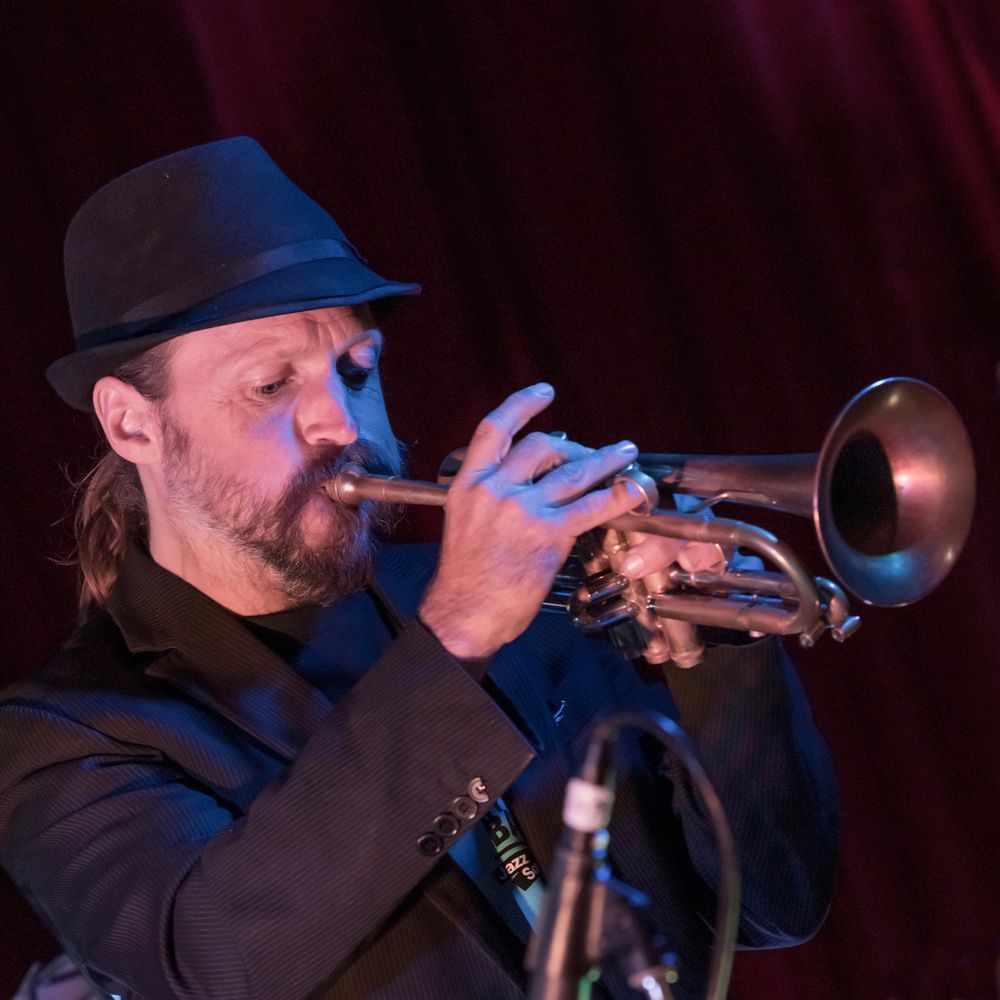 EDUCATION 
David is currently researching for a Doctorate of Creative Arts in Music with the University of Southern Queensland (USQ).
In 2018 David completed a Bachelor of Creative Arts (Music) (Honours) with the University of Southern Queensland (USQ), with a focus on composition and arranging in World-Jazz styles, a Bachelor Degree in Sustainable Development (Murdoch University), and a Certificate IV in Training and Assessment. During his undergraduate music study with USQ, David received both a Faculty Medal and a University Medal for high achievement.  
David completed a Diploma in Music (Song-writing) and a Diploma in Conservation and Land Management (Bush Regeneration) at South Regional TAFE (Denmark Campus) in 2011. David also holds a Certificate IV in Small Business Management (David Wells and Associates). 
After high school graduation (and receiving a musicianship award) David studied jazz trumpet at WAAPA in 1992 and 1996, gaining a solid foundation in jazz theory, practice and improvisation.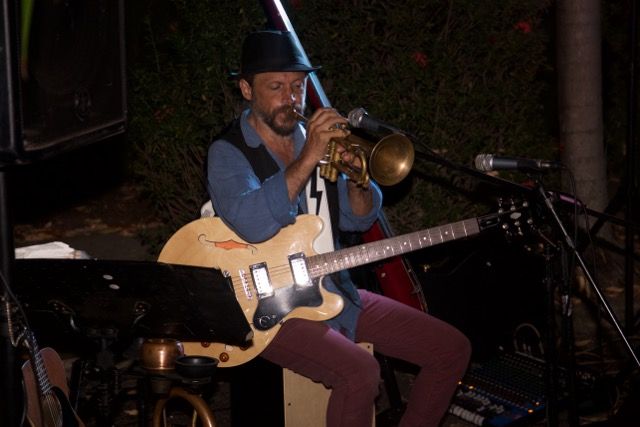 ENVIRONMENTAL SUSTAINABILITY 
As well as pursuing a professional musical career, David has been involved  in environment and sustainability organisations and campaigns since 1995. He is currently part of the team at the Albany Community Environment Centre Inc. (ACEC) and Denmark Environment Centre Inc. (DEC). 
David's introduction to environmental activism began with involvement in Western Australia's mostly successful 'Save our Old Growth Forests' campaign (note: some of WA's Old Growth forest and High Conservation Value areas remain to be added to the National Park system). Subsequent activities include forest activism (Ludlow, Arcadia, Chester, Mowen) and involvement with Margaret River Regional Environment Centre, WA Forest Alliance, Conservation Council of WA, Climate Action Denmark, Transition Kwoorabup-Denmark (founding member), Home Energy and Water Auditor (Green Town Energy Services), Kimberley Direct Action, and starting Margaret River Community Garden.